Prototyping Adapters/Interposers
Prototyping adapters breakout from any package type to 2.54mm pitch pins or a larger pitch SMT footprint to solder to your development board. Our extensive design library means that many are available for fast delivery or next day from RS Components.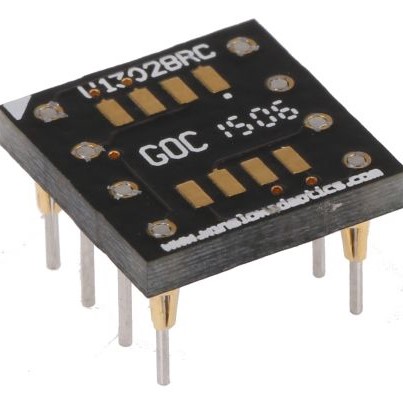 Emulation & Test Interface
Solder down modules to suit any package type provides a cost-effective solution for replacement test heads, male or female. The mating top modules can incorporate either a ZIF or standard IC socket and the addition of optional test pins if required from RS Components.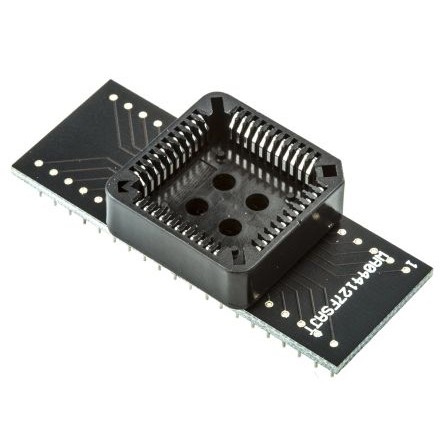 Programming Adapters
Programming adapters are designed to convert a dual-in-line socketed programmer to any other chip package for example PLCC, QFP, SOIC, SOJ, LCC, TSOP, SSOP & QFN.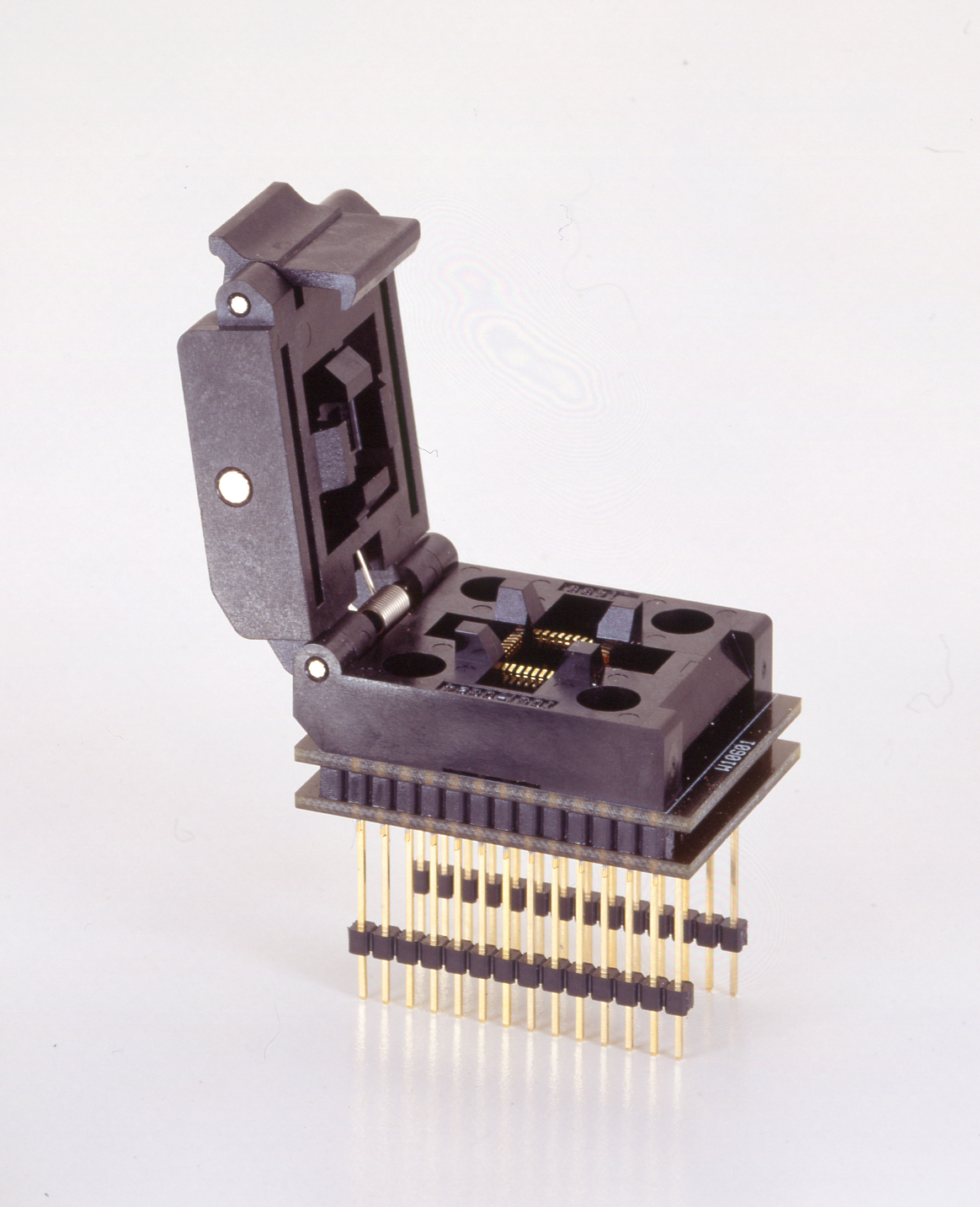 Voltage Regulation
These adapters help in the bread boarding of devices which require multiple voltage sources like FPGAs and CPLDs along with any circuit which is driving varying I/O standards. Designed to fit on the standard 0.1" bread board they have a place also in final designs where plug in standardized supplies will greatly aid the in design process. Operating from any 5.5v – 6v supply, these products can supply a range of stabilized supplies from 0.8v to 3.3v all at 1 Amp.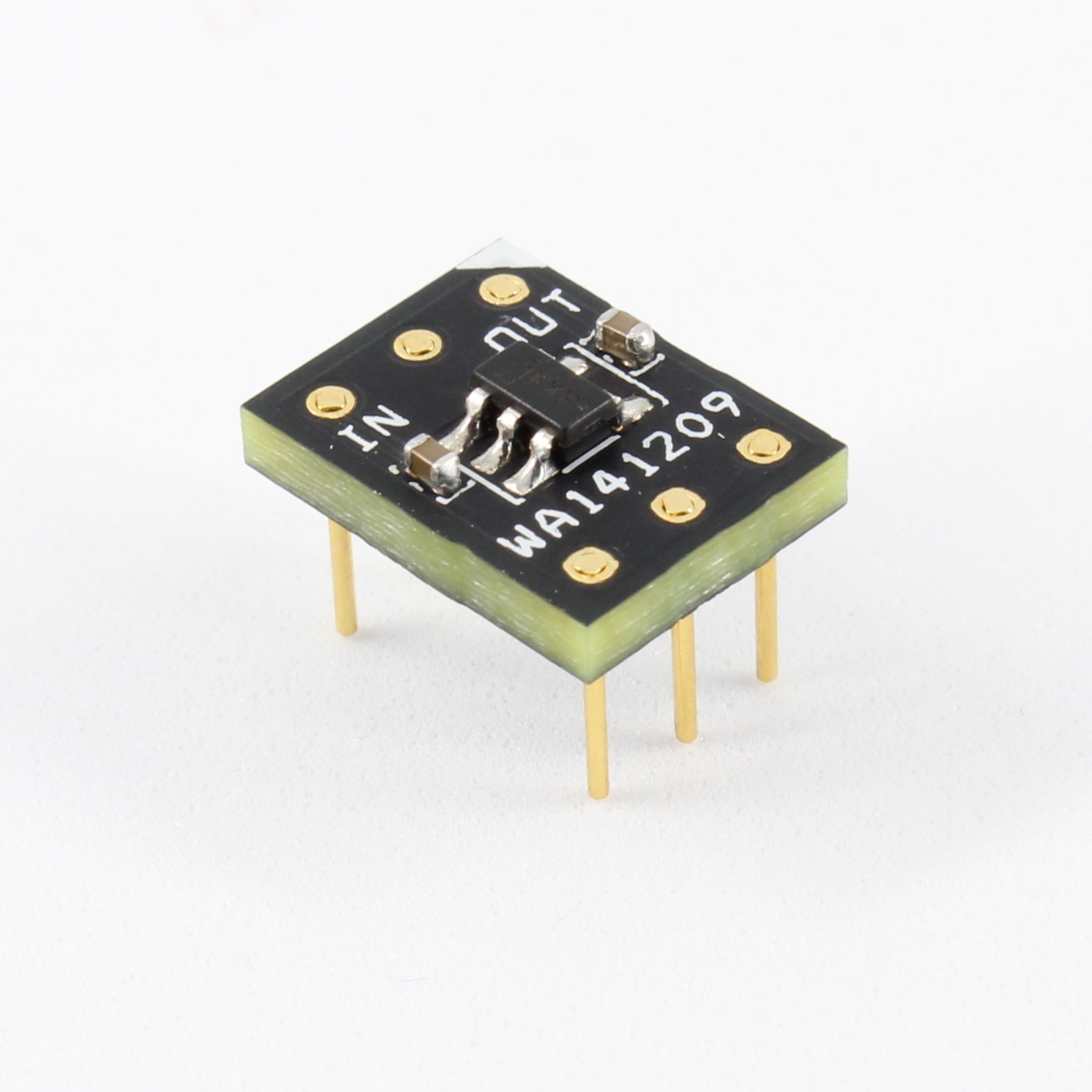 Test Clips & Modules
Designed for use with oscilloscope probes and for testing all types of IC packages, Test Clips and Modules for Winslow ensure rugged connection for reliable outputs. Products include Micro Test Clips available from RS Components capable of creating a lock-on interconnect with gullwing leads ranging from 0.2mm to 2.54mm pitch. Delta-Clip provides a solution to … Read more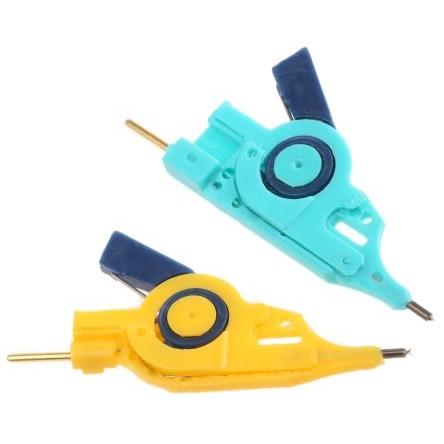 Custom
Winslow Adaptics offer reliable test contactor and elastomeric membrane modules proven in a variety of applications including RF, MEMS gyroscope non-magnetic, WLCSP, ASIC to suit all footprints. Working closely with the customer the design process covers several rigorous phases to ensure the best and most cost effective solution for the application. The Winslow design team … Read more